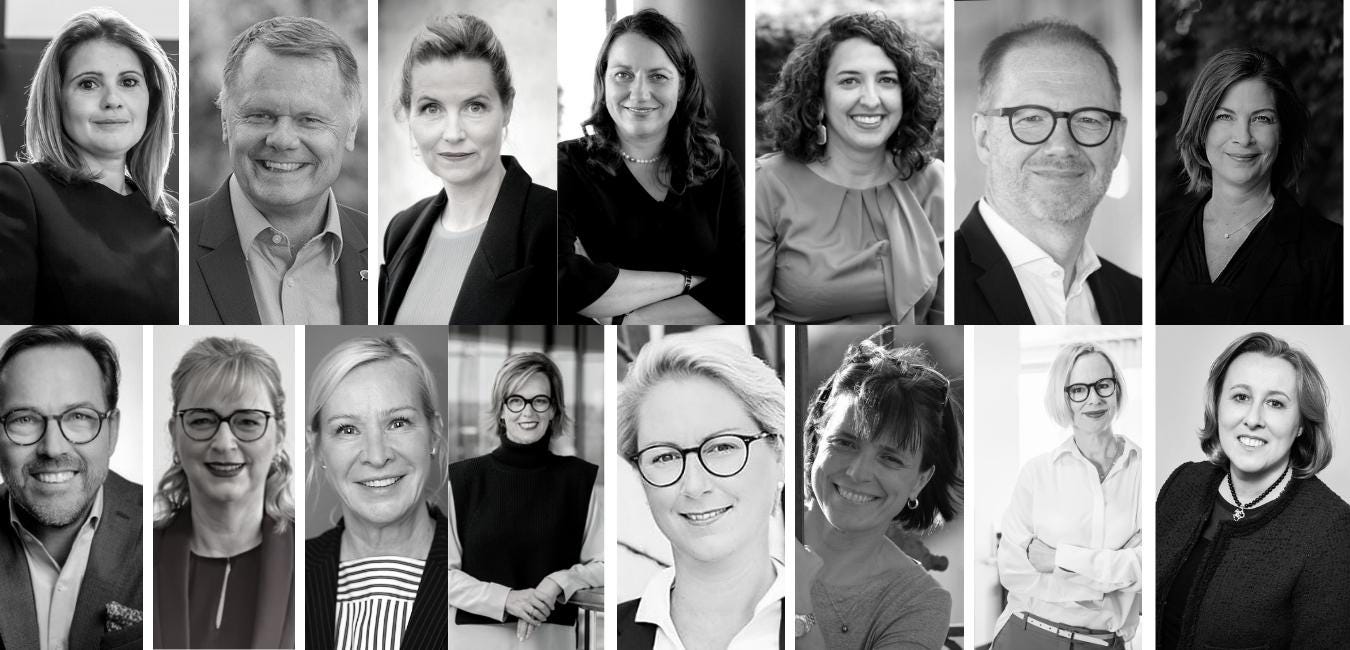 Our Faculty Members
Get to know our faculty members! As CEOs or top managers, they impart their many years of knowledge and are personally committed to accompanying you on your way to the top!
"We had very stimulating discussions on the topic of "Managing Startups Successfully". I really enjoyed the lively and creative exchange with the participants. Here, it's not just about consuming the learning content, but also really actively using the opportunity for exchange and getting into conversation - that's the best thing about the format for me."

- Frauke Heistermann
"The collaboration with the Fellows on the LNA Learning Journey is immensely valuable and appreciative. In addition to the exchange of experiences and the mutual transfer of knowledge, a unique network of top women leaders has been created, who continue to support each other even after the joint journey has ended. True to the motto: making a career means promoting, not just advancing."


- Sabine Hansen
"It was and is a great honor for me to be a part of this journey. It is always very inspiring to be able to share knowledge and experiences. The discussions show me that the selection of the Fellows is highly professional and that we don't have to worry about the potential of female leaders."

- Dr. Werner Grünewald
"The exchange of ambitious and successful talents is enriching for everyone. Especially on the way to the top, strategic positioning becomes significant in addition to professional performance, and the Fellows internalize this awareness in their learning journey with us."
- Dr. Natalie Daghles
"As a long-time IWiL mentor, I am passionate about sharing and discussing my experiences as a board member and supervisor with talented and strong women. The LeadershipNext Academy offers exactly this platform, which is why I value the inspiring exchange so much."
- Sabine U. Dietrich
"Meeting the talented Fellows of the LNA was a real pleasure for me and we had a very interactive session, questionning our purpose and dreams for our professional but also personal lifes. Success can be defined in many ways and happiness does not always depend on it - that is also what we learnt together."
- Marie-Eve Schröder
"The LeadershipNext Academy provides women in business a head-start towards an executive career. And so it is a pleasure to lead a very interactive session on "Cross-Border Boardroom Insights" for our participants. A good understanding of board work can help women advance their career faster, which is precisely the aim of this excellent initiative."
- Tine Snels